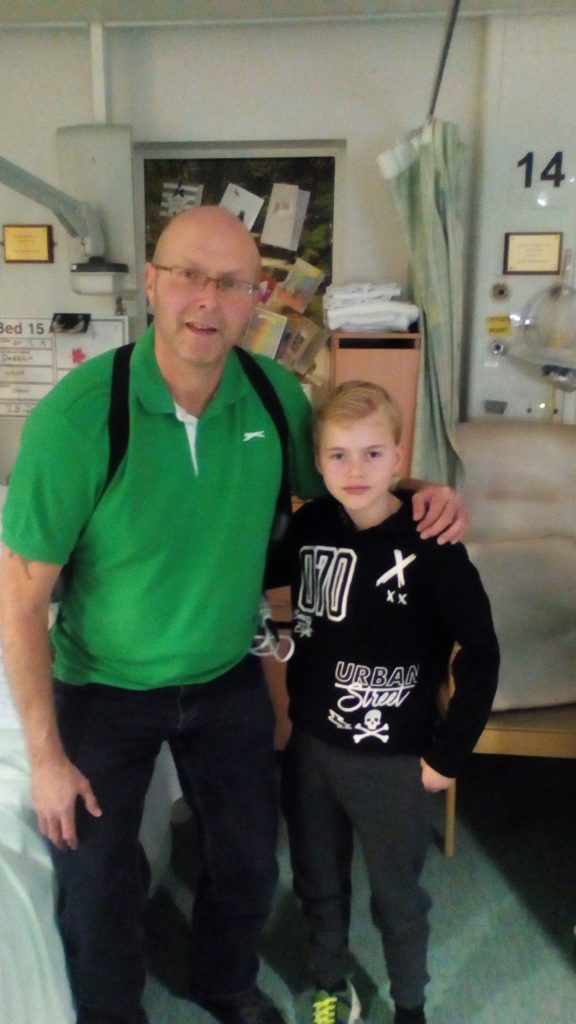 In 1990 at the age of 22 I started to feel run down, very tired and went to see my GP. I was told there wasn't anything serious and over the following 15 years I was told I had panic attacks, Asthma, ME and various other illnesses. At the end of 2003 I went to see a young new GP, he said he wasn't happy with my treatment and sent me to the fast track chest pain clinic at my local hospital.
In January 2004, I was given my diagnosis of dilated cardiomyopathy and severe heart failure, and two years later i was also diagnosed as a diabetic.
Sadly, my condition continued to deteriorate, and in November 2007 I felt so bad that i didn't think I was going to make Christmas, so I was put on a waiting list for a biventricular pacemaker and internal defibrillator (ICD). In February 2008, whilst waiting for the device, I had an awful few months where I couldn't lie down without struggling to breathe – I felt like I was drowning.
Following a first, unsuccessful attempt, I had CRTD fitted in May 2008. I remained stable from 2008 until early 2009 when my local Consultant decided to refer me to Wythenshawe hospital for a transplant assessment. The consultant at the transplant centre didn't think I was ready but he would reassess me every 3 months.
In May 2011 I was told to go and stay in hospital for a week for the full assessment. 13th July 2011 was a crucial day in my life, it was the day I was told that I needed a heart transplant. This didn't come as a shock since I knew my health had been deteriorating.
I was then asked to return for appointments every 3 months. 2013 was a very difficult time and if I wanted to go any distance my wife had to push me in a wheelchair. I felt my health deteriorating week by week, and in June 2013, I was told I needed an LVAD (a left ventricular assistance device) as the pressures between his heart and lungs had become too high for transplant. As soon as I woke up from the LVAD operation I felt really awake for the first time in years. I was discharged from hospital 2 weeks after the operation and I now feel far better than I did in 2013.
Although I've now been on the transplant list for over 7 years, I remain optimistic that my time will come and I am very grateful to all the staff at Wythenshawe hospital, who I describe as "amazing people".
I'm now waiting for the next chapter in my life and even though I know it will be tough I'm ready for the challenge. "I've still got so much to do with my life, it's not time for me to go yet."