Trustees
Darren Cornwall (Chairman)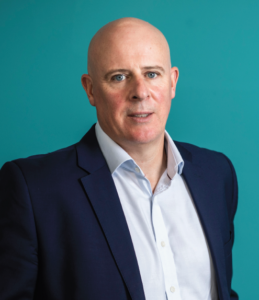 Darren joined as a Trustee in 2020.
After graduating from Hull with a B.A. (Hons) in Accounting and Finance, Darren qualified as a certified accountant in 1996. He has worked as a Finance Director in a variety of industry sectors over the last 25 years.
He is also vice-chairman of a charity which is one of the largest providers of specialist residential and day services for people who have complex epilepsy, severe neurological conditions and learning and physical disabilities. His leisure interests include family, karate and running.
William Noble (Heart Transplant Recipient April 2007)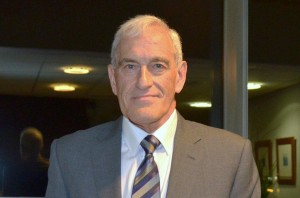 Bill was born in Cumbria in 1947 into a family of farmers. He learnt to swim in a river and swimming became a passion eventually gaining his international honours. Unfortunately his swimming career was brought to an end following two unexplained cardiac arrests in the water whilst competing. This was finally diagnosed in 1976 as a congenital defect.
He joined the Lancashire Constabulary as a Police Cadet in 1964 and spent the next 35 years in the Police Service principally as a career detective. He retired in the rank of Detective Superintendent following a major deterioration in his heart condition.
He spent a lot of time in various specialist cardiac units in hospitals throughout the country and was involved in many experimental treatments, both drugs and machines. He was one of the first to be fitted with an ICD which was replaced five times, now a commonplace procedure.
However, in 2006 no drugs or machines were able to keep him alive much longer, but luckily following assessment, he was listed as suitable for transplant. He received his new heart at Wythenshawe on the 17th April 2007 a few weeks after his 60th birthday.
He returned to swimming and currently competes for Wythenshawe and the British Transplant Team as well as in National Masters Competitions.
The Transplant Charity was instrumental in creating the Transplant Centre here at Wythenshawe and continues to fund ground breaking advancements in Transplantation. Bill said "He was delighted to accept the invitation to become a Trustee and to offer his services to help it continue this great work."
Dr M Al-Aloul (Consultant Respiratory & Transplant Physician)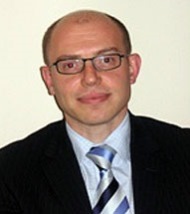 Having completed degrees in respiratory pharmacology and basic training in medicine at the University of Dundee, Dr Al-Aloul pursued specialist training in respiratory medicine in the Mersey Deanery where he completed an MD thesis investigating the nephrotoxicity of antibiotics in cystic fibrosis to help develop renal protective strategies.
Dr Al-Aloul was then appointed to the post of Consultant Respiratory and Transplant Physician at University Hospital of South Manchester in 2005. He has carried out over 5000 bronchoscopies and over 1500 transboronchial biopsies and co-lead the pleural disease group at Wythenshawe Hospital. His transplant team has been recently recognised by NHS Blood and Transplant for his excellent post-operative survival statistics.
Dr Al-Aloul established the Association of Lung Transplant Physicians in 2007 which now includes membership of all 5 lung transplant centres in the UK. The group seeks to standardise practice across all centres and has been instrumental in setting up a national referral pathway and a programme investigating the role of ex-vivo organ reconditioning in an attempt to expand the donor organ pool. He is a member of the pulmonary council of the international society of heart and lung transplantation. His research focuses on the pulmonary microbiology of the immunosuppressed host and their data is regularly presented at national and international meetings. Dr Al-Aloul has a particular interest in medical education and has been involved in both under and postgraduate training throughout his career.
Neil Eadie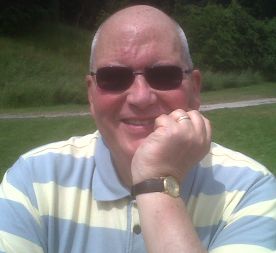 Neil was born in 1953 and joined Manchester and Salford Police as a cadet at the age of seventeen. He represented the force in rugby union and swimming. He later went on to manage a control centre for electronically monitored offenders. He suffered his first Myocardial Infarction in 1999 at the age of forty five. He returned to work but was forced to retire on medical grounds in 2007 when he had his second MI.
After having an Implantable Cardioverter Defibrillator fitted his health further deteriorated until, in 2013, he was referred to UHSM for consideration for transplant. On February 14th 2014 he received a donor heart and has enjoyed a normal life ever since. He now works as a volunteer for the hospital and was recently appointed a New Start Charity Trustee.
Rajamiyer Venkateswaran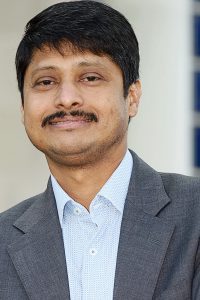 Venkat completed his medical degree and post-graduate training in India. He started his cardiac surgical training initially in Papworth hospital, Cambridge and later in West Midlands training program. His research involved optimisation of thoracic organ donor for heart and lung transplantation and he completed MD in University of Birmingham. Venkat was appointed on the first national fellowship in heart/lung transplantation in Papworth. He was appointed in 2010 in UHSM, Wythenshawe hospital, Manchester. He is the Director of Heart & Lung Transplantation and lead for mechanical circulatory support in Wythenshawe. He represents UK cardiothoracic transplant community at national level (Cardiothoracic transplant advisory group) and is the national representative for organ retrieval in the audit group. His research work has lead to change of practice at both local and national level. Venkat is an adult cardiac surgeon with special interest in mitral valve surgery and minimal access aortic valve replacement in addition to transplantation and ventricular assist devices. He is the Director of Transplantation at Wythenshawe.
Mark Harrison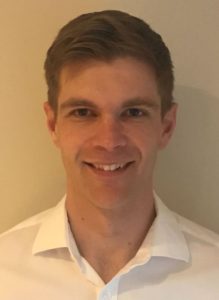 Mark graduated from Loughborough University in 2009 having studied Mathematics and economics. He subsequently qualified as a chartered accountant with BDO in 2012. After qualifying he spent six years with Deloitte in both London and Manchester before moving in 2019 to his current role working within Group Finance for the Co-Op Group at their headquarters in Manchester. Mark was appointed as a trustee in 2019. Outside of work, Mark's interests include playing Rugby Union, running, cycling and skiing.
Emma Mather
Emma became a Trustee of the Charity in 2019. Emma is a qualified solicitor specialising in Healthcare Law. After working as a solicitor in private practice, Emma now works for Manchester University NHS Foundation Trust as the Head of Legal Services for the Wythenshawe, Trafford, Withington and Altrincham sites. Emma is also a Visiting Lecturer for the University of Law. A mum to two boys, Emma enjoys exploring the outdoors, walking the dog and camping with her family
Paul Callan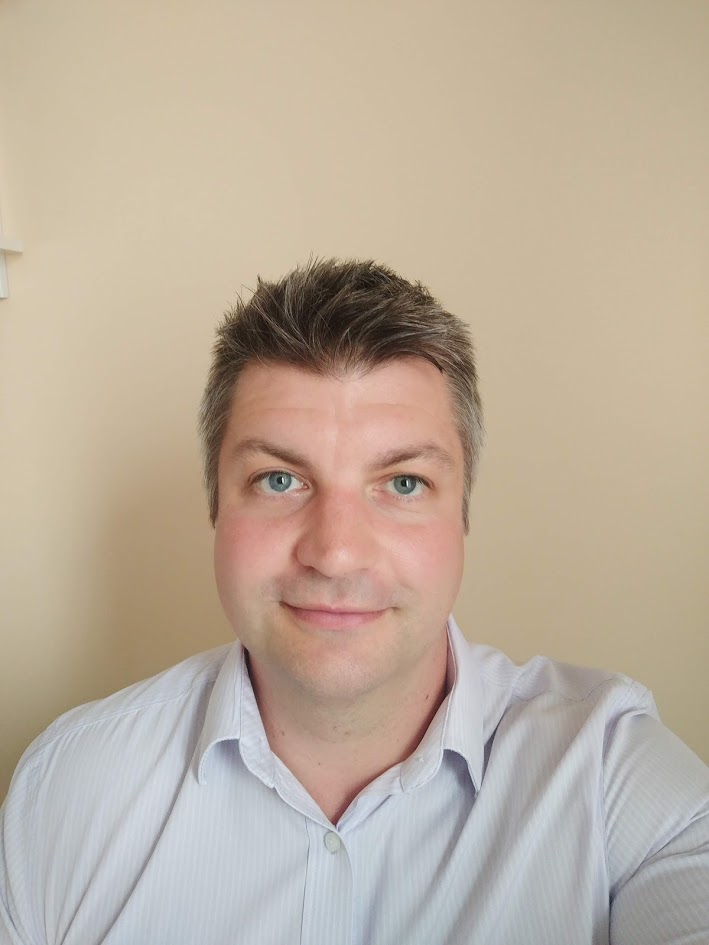 Paul Callan is a Cardiology Consultant with special interests in advanced heart failure, ventricular assist devices and transplantation. Born in St Marys hospital during the Moss Side Riots, he didn't get the message and returned to Manchester University to study medicine. He briefly moved to London after qualification, but after being charged over £4 for a pint, quickly moved back Up North to complete cardiology training in Yorkshire. He completed a postgraduate MD looking into the relationship between kidney and heart failure, and also completed a Masters degree in Clinical Trials. Following a fellowship at Harefield Hospital, he was appointed as a consultant in Wythenshawe in 2016. Outside of work, most of his free time is spent telling his two children that they are going to be late, and can't have any more snacks.
Staff
Lynda Ellis – Charity Administrator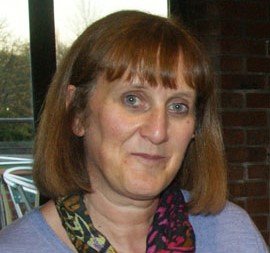 Lynda joined the Charity in August 2014. She has worked in the NHS Trust since 1999 when she joined the Fundraising and Volunteering team as the Volunteer Co-ordinator. In 2007 she moved over to a breast cancer charity based in the Hospital as their Volunteer Co-ordinator and a fundraiser.