My first adventure at the Belfast Transplant Games 2011
After a slight struggle with recovery (I was transplanted in March 2010), I resumed my Archery hobby on a low poundage bow and was ready to enter the 2011 British Transplant Games in Belfast for the first time.
I decided to drive in order to take my equipment and after a smooth sailing and a hectic drive from Dublin to Belfast one hour, yes work it out, it then took me another hour to find the hotel in the town centre!
The games are held over four days with a Gala Dinner on the 4th night and on the Thursday morning I was introduced to the rest of the team. Some very nice, sensible people and a few not so sensible, just like me. My sense of humour re-emerged – I was worried that I had lost it during the bad times pre-transplant and the early days post-transplant.
Now I must admit, I have never enjoyed myself so much over a 5 day period in my life. There was immense camaraderie between all hospitals, friendship, fun and laughter and the odd Guinness, not to mention the nights out for a Chinese and Indian meal. On the Sunday the whole team attended the Gala Dinner where approximately 1300 people present.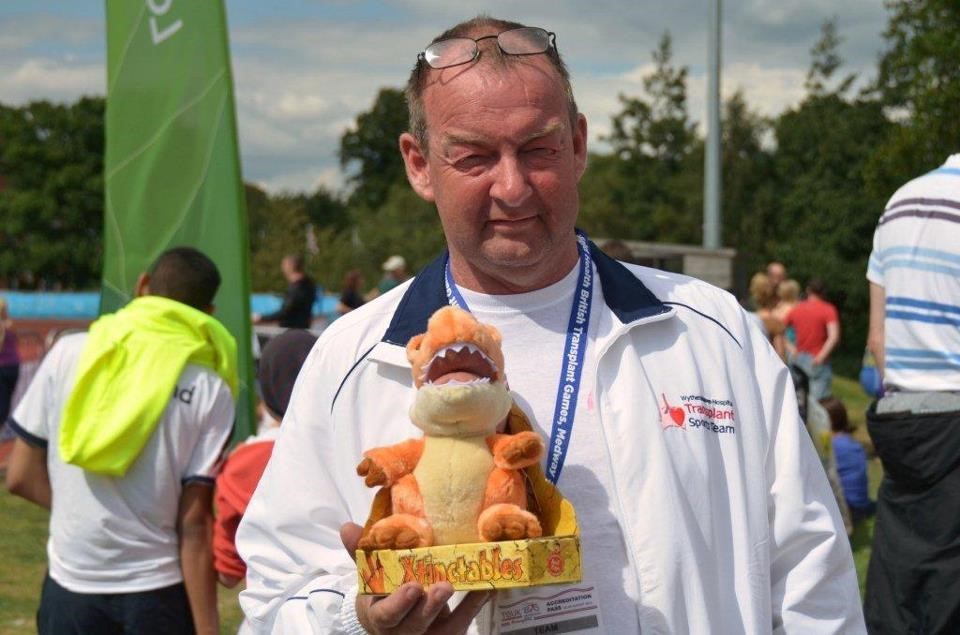 Winning the gold medal for the archery was very special and I surprised myself when I won another medal for tenpin bowling!
All in all this is a must for any transplantee, you will be made welcome, you will enjoy yourself, you will meet and make new friends and hopefully like me you will come home with some added information from other like-wise transplantees which may give you a different outlook.
Remember: second chance; GO FOR IT; nothing to lose!